Since I have had my kids our family has put even more effort into changing our habits to be more earth friendly.  We are firm believers in making small changes to make a huge difference.  When people think of being earth friendly, we all automatically go to reducing waste. One way our family has done that is by using cloth diapers. While we do use the occasional disposable diaper, we have used mostly cloth diapers with all three kids and kept a lot of diapers out of the landfills! Another easy thing we have done is switch to reusable containers in all of our lunches. Since we make three sets of lunches, soon to be four next year, this not only cuts down on waste but saves us money too.
Though we aren't completely waste-free, we have reduced the amount of plastic garbage bags we are throwing out by not lining our small waste bins with bags. We just throw out the garbage into the pail, and dump that into the can that goes to the road.
Another easy change is supporting businesses that are actively working to change their practices and are environmentally friendly.  One of those is SC Johnson.  They are deeply committed to environmentally friendly, sustainable business practices and have a waste diversion rate of 98 per cent!   In order to this waste diversion rate, SC Johnson replaced garbage bins at individual workstations with centralized sorting bins to ensure zero waste leaves the office areas. In fact, SC Johnson Canada is so committed to reducing waste and recycling, they haven't sent any waste to landfills since January 2013!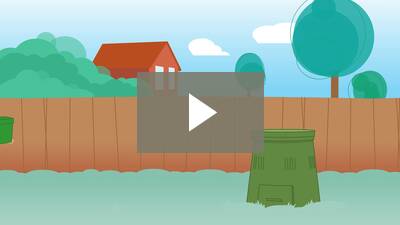 Both SC Johnson and I strongly believe that small changes in our homes and communities can make a big difference.  They are dedicated to helping us all make those changes.
Another easy change we have made is by replacing all of our lights with LED light bulbs.  It is something that can be done as the regular ones burn out, but helps save you money and the environment in the long run!
Now I have a challenge for you: Do not throw out ANYTHING that can be recycled or composted. Sounds simple right? But how often does a piece of paper end up in the garbage can? Or your left over lunch in the garbage instead of the compost?
Do you accept the challenge?  Let me know how you are doing at this!
Disclosure: I am part of the PTPA Brand Ambassador Program with SC Johnson and I received compensation as part of my affiliation with this group. The opinions on this blog are my own.